With us on your
team, your family's health wins
Our integrated system of care is engineered for your family's care needs — and our award-winning pediatricians make their health a priority.
Having your child participate in team sports is an exciting time for your family. It's a fun activity for children of all ages to help develop healthy lifestyle habits like exercise, teamwork, discipline, leadership, and responsibility. And the games allow you and your family to cheer on your child as they grow and mature through competition.
But fun and games aside, a lot goes into preparing your youth athlete for their practices and league games. Having the proper equipment. Making sure they're well fed and well rested. Keeping them mentally engaged and confident. And of course, playing youth sports requires proper preparation to safeguard against injuries and illness.
Kaiser Permanente — the region's leading health system1 — is uniquely equipped to support your child through this important time in their lives. To us, your family's health is more than just a game. Our mission is to improve the health and welfare of the communities we serve, and sponsoring youth sports is a great opportunity for us to impact young athletes in those communities. We help to support their total well-being — mind, body, and spirit. Our dedication to Total Health is backed by a skilled, connected care team you can trust to keep your child well and in the game.
With our 5-star care,2 you can feel confident that your child is getting the quality care they need.
Our innovative, personalized care in pediatrics, sports medicine, and orthopedics will help your budding athlete have fun and play safely.
Your care team is connected through our integrated system, allowing them to work together to make the best health decisions for your family.
Watch Kaiser Permanente doctors answer common sports injury questions (41 minutes)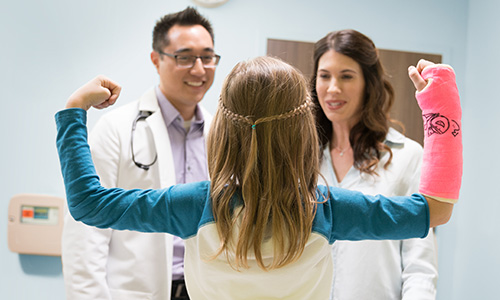 Excellence in pediatric care to help your child grow up healthy
Your child's growth is your priority, so you want health care you can trust. With extensive education and training, Kaiser Permanente's award-winning pediatricians are highly trained and passionate about what they do.2 Plus, our care teams — doctors, nurse practitioners, and physician assistants — all work together to provide your child with seamless, connected care.
We support their mental well-being too, because sometimes kids struggle with their mental and emotional health. And sometimes parents struggle with knowing when, how, and where to help them. With Kaiser Permanente, you're not alone — and neither is your child.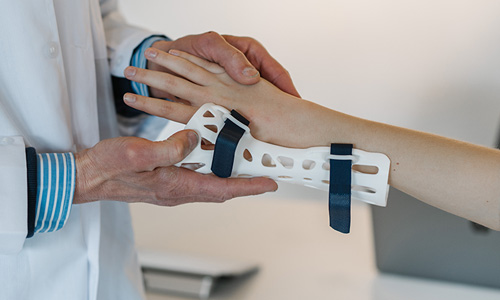 Sports medicine and orthopedics care to keep your child healthy on or off the field
Compared to adults, children are still growing and at a higher risk of injury. They're also incredibly resilient. With proper care, they can usually recover quickly. For youth athletes, standard Kaiser Permanente care starts with sports physicals and periodic preventive checkups. If injuries occur — be it strains, sprains, or more — then our sports medicine and orthopedic specialists are there to provide necessary treatment.
These doctors are part of the 1,700+ physicians in the Mid-Atlantic Permanente Medical Group (MAPMG). Each physician is recruited from the top medical schools in the country, and only 1 in 10 applicants becomes a Permanente physician. Plus, every Permanente doctor is board-certified, and their skills and manner with patients are rigorously vetted before joining MAPMG.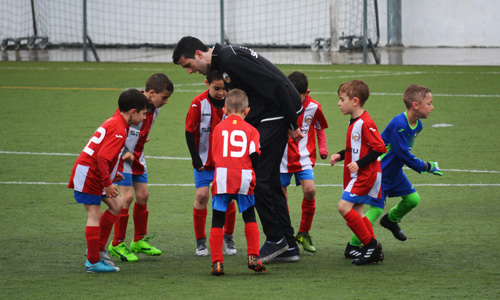 Care that fits your busy schedule — and puts your family's health first
Adding team sports to your child's agenda means a calendar packed with different events. Your family's schedule can be easily thrown off by an ankle sprain from a soccer game or a bad case of the flu. Whether it's a common illness or a sports injury, how do you quickly and confidently get them the care they need without making life more complicated for yourself? At Kaiser Permanente, we make it easier to react to whatever type of medical situation you're facing:
In-person care is always available at our 35+ medical centers throughout the region, with many offering Urgent Care services.
Several of our facilities offer 24/7 Advanced Urgent Care with in-house services, such as CT scans, cardiac monitoring, and more, for serious situations.
You can keep on top of your health from anywhere with our telehealth options: video visits with and without an appointment,3 24/7 phone advice, Mail Order Pharmacy,4 and remote monitoring.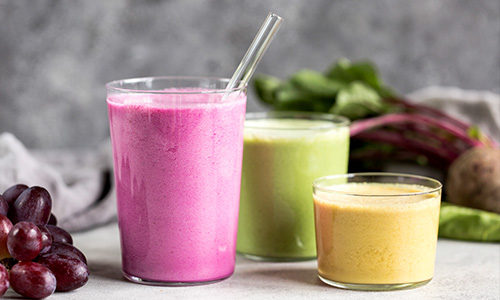 Resources to support healthy habits for the whole family
Youth sports may coincide with the school year, but healthy habits are always in season. Let Kaiser Permanente help you to establish healthy routines early on in your child's life, including:
Eating, drinking, and sleeping the proper amounts
Practicing mindfulness and meditation
Proper preparation and exercise for sports
These habits can stay with them for a lifetime, and support not just the physical health of your young athlete, but their emotional and social well-being too. We encourage you and your whole family to practice and participate with them as a form of daily self-care.
1 In the survey Best Health Insurance Companies of 2023 by Insure.com, Kaiser Permanente as a national enterprise is rated #1 overall among 60+ insurance carriers. In the NCQA Commercial Health Plan Ratings 2022, our commercial plan is rated 5 out of 5, the highest rating in the nation. The 2022 Commission on Cancer, a program of the American College of Surgeons, granted Three-Year Accreditation with Commendation to the Kaiser Permanente cancer care program. The Mid-Atlantic Permanente Medical Group is the largest multispecialty medical group in the Washington, DC, and Baltimore areas and exclusively treats Kaiser Permanente members. Permanente doctors are recognized as Top Doctors in Northern Virginia Magazine (2023), Washingtonian magazine (2022), and Baltimore magazine (2022). According to NCQA's Quality Compass® 2022, we're rated 5 out of 5 in 29 measures, including: controlling blood pressure (heart disease), blood pressure control (140/90) (diabetes), glucose control, colorectal cancer screening, breast cancer screening, cervical cancer screening, childhood immunizations, prenatal check-ups, and postpartum care. Quality Compass is a registered trademark of the NCQA.
2 The physicians who practice at Kaiser Permanente are recognized as Top Doctors in Northern Virginia Magazine (2023), Washingtonian magazine (2022), and Baltimore magazine (2022).
3 When appropriate and available. If you travel out of state, phone appointments and video visits may not be available due to state laws that may prevent doctors and health care providers from providing care across state lines. Laws differ by state.
4 Some medications are not eligible for Mail Order Pharmacy. Mail Order Pharmacy can deliver to addresses in MD, VA, DC, and certain locations outside the service area.